Pedestal Paver Snow &
Ice Melting System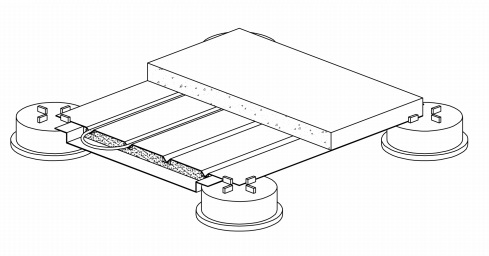 Heatizon's Snow Melting products are ETL listed and have been rigorously tested to UL and CSA standards in USA and Canada.
Decks and Roofs often use a pedestal and paver system. There is now an innovative new heating solution by Heatizon. We use a custom-insulated pan system combined with our snow & ice melting Hott-Wire cable as the heating element. The pans are designed so that the profile of the paver system is not noticeably elevated, while the heat is efficiently transferred to the pedestal paver via the insulated pan. The melted water then simply flows through paver gaps through the drainage system.
The pedestal snow and ice melting heat system can allow use of a deck of rooftop area during winter when it wasn't able to be used before!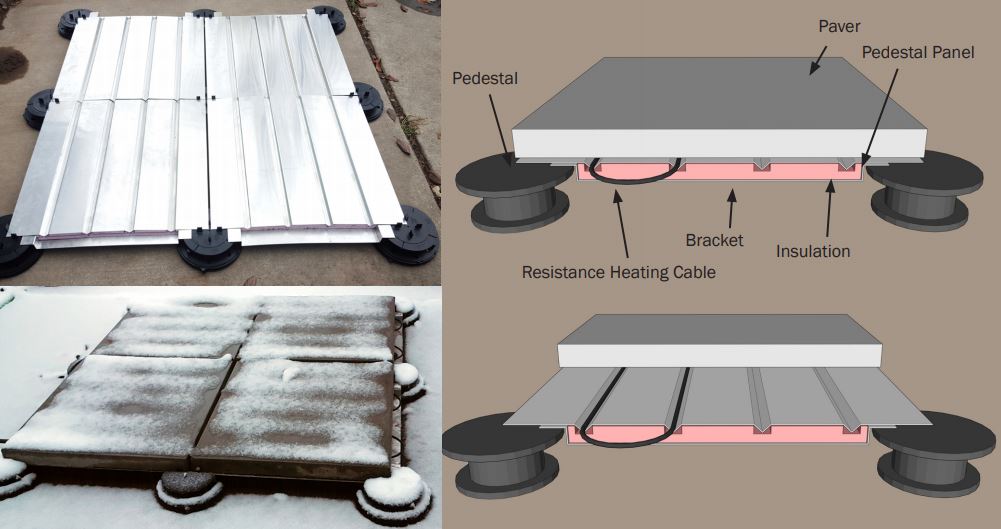 More Details (.PDFs)
Pedestal Paver Installation Guide
Pedestal Heating Data Sheet