Frank Puddle Flanges
Power Plant Supply Company provides Puddle flange / wall collars for pipe penetrations through concrete walls, ceilings, and floors.
Puddle flanges may be used on copper, plastic, concrete or steel pipes. Wall collars are often used in swimming pools and groundwater through chamber applications. They are the ideal solution wherever it is not possible to install wall sleeves or core holes.
For Pipe O.D. Ranging From 20mm to 354mm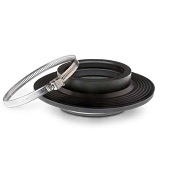 EPDM puddle flanges in stock rated for 100m (330′) water head, Nitrile Rubber (NBR) is available upon request.
For Pipe O.D. Ranging From 355mm to 1680mm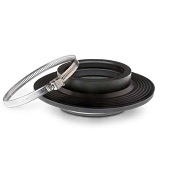 Puddle flanges with a stainless steel clamping band and stainless steel fasteners for larger applications rated at 80m (260′) water head . Custom puddle flanges for sizing beyond 1680mm are also available upon request.
EPDM Elastomer Puddle Flange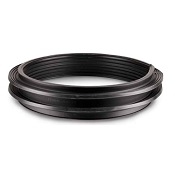 The EPDM elastomer puddle flange is installed by sliding the flange onto a pipe and secured with the stainless steel clamps. Waterproof concrete or grout is then poured around the flange to seal the wall opening. Nitrile Rubber for oil-resistant applications is available upon request.


This slideshow requires JavaScript.
More Details (.PDFs)
Frank Puddle Flanges Catalogue
Frank Puddle Flanges Installation Instructions