Powerblanket® Tote Heaters & IBC Heaters
Featuring patented GreenHeat™ technology, Powerblanket® Tote heaters deliver a barrier of uniform directional heat where it's needed most.
Most chemicals and industrial supplies have stringent storage and temperature requirements. Powerblanket offers a safe & effective heating solution for IBC/Tote tanks filled with temperature-sensitive materials. Stock tote heat options include 250, 275, 330, 350, 450, and 550 gallon heaters. Customs are available for any size!
Check out one of the special projects we did for Champion Pet Foods by clicking here.
Why Choose Powerblanket® Tote/IBC Heaters?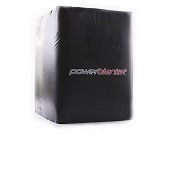 Even heat distribution; adjustable thermostat included
Certified to UL/CSA/CE safety standards
Easy access with removable top
Saves time, money, & labour
More Details