Wall & Floor Sleeves
Power Plant Supply Company has been providing customers with sleeves for various applications for over 30 years.
These metallic and non-metallic sleeves are best used with our Link-Seal® modular seals. Our experienced staff at each of our three locations across Canada would be happy to answer questions about sleeve applications, provide quotations, and respond to installation inquiries. To help us serve you better, please indicate carrier pipe OD and wall thickness for an accurate quotation.
Century-Line® Plastic Sleeves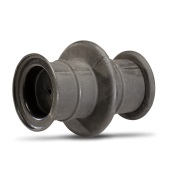 Molded from non-conductive high impact resistant HDPE
Dimple-molded to enhance concrete adherence
Structurally engineered for high PSI loads of first lift concrete pour
A Plastic Sleeve is 8 times lighter than its Metal counterpart
2″ Waterstop collar engineered into the design
16″ long and can be cut on site to a minimum of 8″. Longer customs are available for walls more than 16″ thick.
Cell-Cast® Disks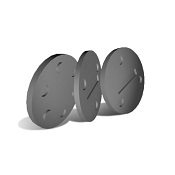 Designed to produce large diameter holes from 30″-60″ in poured concrete structures
Molded from lightweight non-conductive plastic
Easily produces dimensionally accurate openings
Eliminates galvanic corrosion
Available in a wide range of diameters using 3″ and 4″ thick modular disks to accomodate all wall thicknesses
Steel Sleeve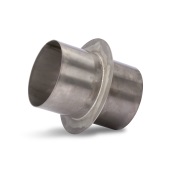 Available in a wide range of diameters and lengths
Corrosion protected, galvanized, stainless all available
Continuous Weld-Bead (water-stop) on both sides
Sizes through 10″ = Schedule 40 Steel Pipe or standard wall thickness
Sizes 12″+ = Standard Wall Thickness
Intermediate Sleeves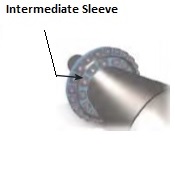 Corrosion-protected or Galvanized
Used between double Link-Seal rings for large annular space sealing
For Wall Openings with a differential of up to five pipe sizes larger than the carrier itself
This slideshow requires JavaScript.
More Details (.PDFs)
WS Steel Wall Sleeve Information
Intermediate Wall Sleeve Information
Century Line Sleeve Catalogue
Century Line Sleeve Installation
Cell-Cast Interlocking Hole Forming Discs Information
Cell-Cast Interlocking Hole Forming Discs Installation